A Chat with Lindsay Pleskot, RD.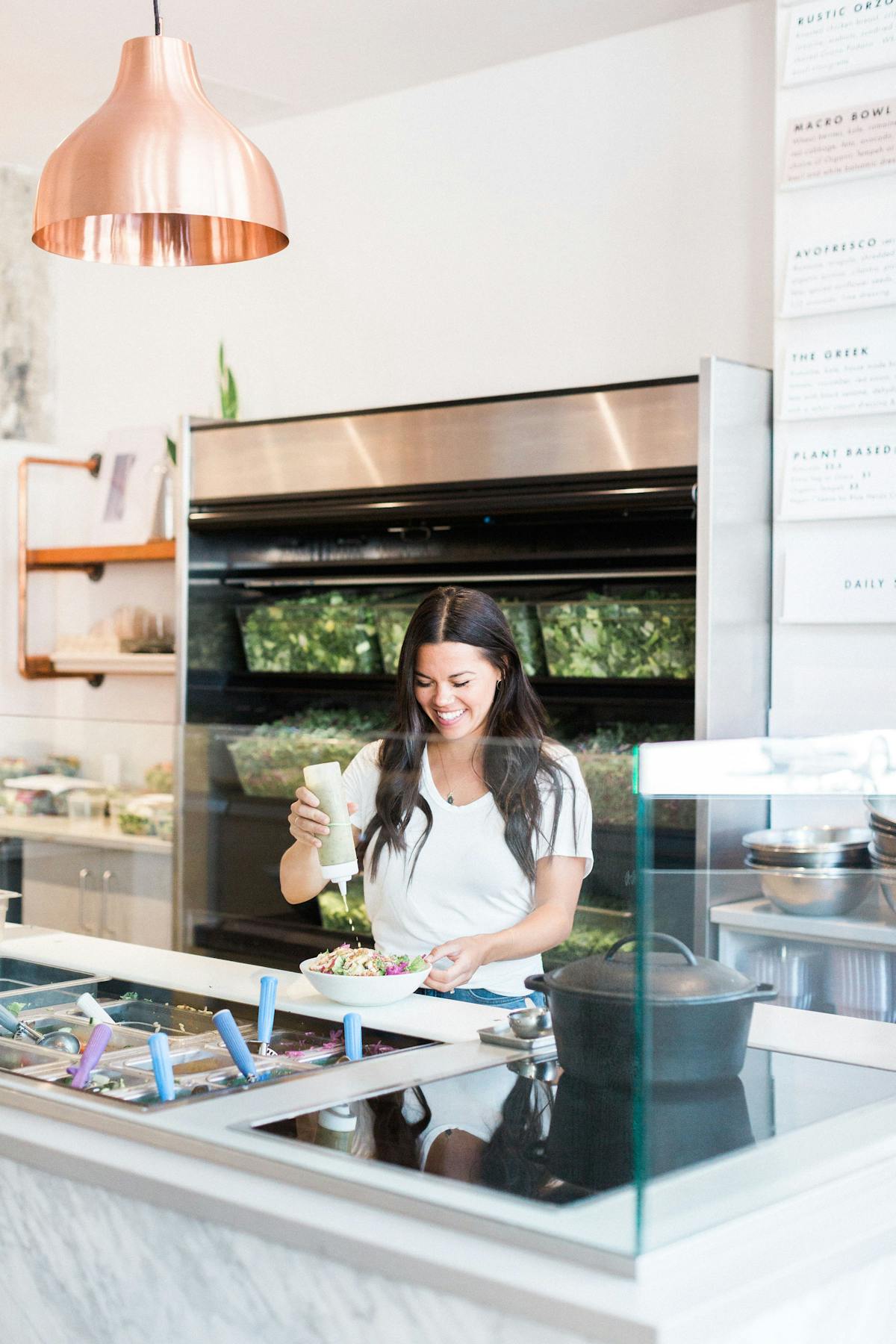 Last week we reconnected with one of our favourite collaborators, Registered Dietitian, Lindsay Pleskot. We took the chance to ask her a few questions about mindful eating, her inspiration for the Field & Social Power Bowl, and more. Enjoy!
We love your philosophy on mindful eating. Tell us more about this.
I feel so strongly that food is about so much more than nutrition. It's about the way it makes us feel, how we feel sitting down to a meal and after. Taking the time to turn off and tune in does wonders for our mental and physical health! Not only does it improve our digestion, but it allows us to tap in to our hunger and fullness cues, and feel more satisfied as we listen to and honour what our body is truly asking for. Sometimes that's a heaping bowl of a colourful salad to nourish our cells and energize us, sometimes that's a comforting meal with a loved one and that amazing sense of community and connection a good meal brings, it will be different every time and mindful eating allows us to reacquaint with the sometimes lost or muffled intuition our body's possess!
We had the best time creating the Power Bowl with you – what was some of your inspiration behind this salad?
It was so much fun! It is truly always such a pleasure working with your team! I love the creative process of recipe development! In line with mindful eating, I'm always thinking about all of our senses. I think we eat with our eyes first, so including a variety of vibrant colors is always on my mind. Texture is another huge factor in the eating experience - so including the creaminess of avocado, crunch of cabbage or toasted seeds, tang of lemon and pickled onion are such nice compliments. And of course, considering how all of these elements lend to taste is the ultimate underlying consideration! I am often influenced by my travels as well - The superseed avocado was inspired by a little cafe in New York and of course, Barbora & Nicki (owner & head chef) are always such inspirations in bringing flavours and ideas to the next level!
What are your favorite meal planning hacks?
Oh man! I have so many! Haha as you know I am a huge proponent of meal planning. It just saves so much time and stress! Especially with our busy little Wylder running around these days! I do it a bit different and like to reverse engineer the process. Plan around and prep a few core ingredients that can be mixed and matched into different meals throughout the week rather than starting with planning different meals without regard for how one ingredient can be used accross different meals. This eliminates the frustration of ending up with a list of a million different ingredients to pick up and food going to waste. For example a bit batch of rice can go into soup, a buddha bowl, or even a salad, Roasted Chicken or chickpeas can become tacos or go into a big batch pasta, and I always wash and cut up at least 3 different veggies to snack on, throw into stir fries or even top pizzas. Prepping just these "components" or key ingredients also drastically reduces your prep time so you ca get out and enjoy the weekend!
Anytime you can cook once, eat twice (or 3 or 4 times...) do it! Whether prepping components like above or making big batch meals like pasta sauces, curries or chili. Keep half in the fridge and freeze half so you can avoid getting bored and have a healthy freezer meal for another week!
The current COVID crisis has us dreaming of travels. Favorite travel destination?
Ooh this is such a hard one! I love traveling and experiencing any new place really. But I have a soft spot for Hawaii, where my sister lives. I love the laid back vibe, fresh food, and the most beautiful beaches...and of course my sis and sweet niece and nephew!! I also love Europe. I feel like that's where I was meant to live. Who knows, maybe one day?! Haha I loved Greece, Portugal, and Croatia as well as Poland where my husband Meik still has a lot of family living. Spain and Italy are high priority to visit next! There are so many other places I have loved but I'll leave it at that for now :)
Have you subscribed to our newsletter? Sign up here